NYM
Family
Been here for a short weekend escape. Amaze by the nature and En Khairul is very experienced and knowledgeable. Never thought the trip will be so informative and fun! Thanks for the nice roti canai on boat! Worth a time ❤️
Norhafiz wrote a review 9 Jan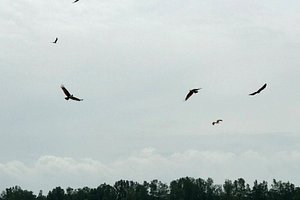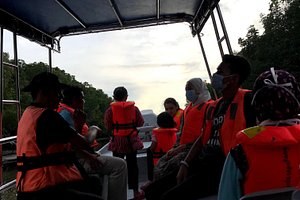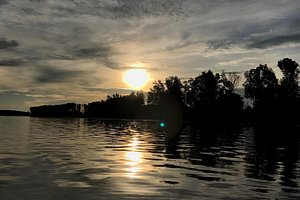 Worth the prize! Great tour for relaxing with nature and learning experience.
Worth the price! Very good service by the tour guide. Has many knowledge about the place. I learn a lot about the mangrove and the history of the place. The tour guide is good at entertaining kids too, the kids love him. The view is very nice and the breeze is very calming. En Khairul spotted many wild animals. Egret, eagle, monitor lizard, otter and mudskipper. Very valuable and meaningful experience for my family. Will come back soon
Date of experience:

December 2020
Trip type:

Travelled with family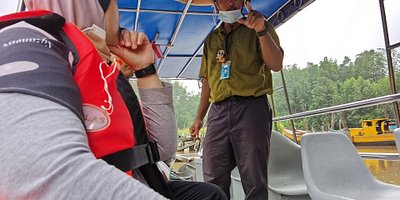 We need more local tourist guide as Mr Khairul. He is a mobile encyclopedia about Kuala Sepetang! You won't regret it. Never think twice. Just booked him. You can thank me later. Enjoy!
Date of experience:

January 2021
Trip type:

Travelled with family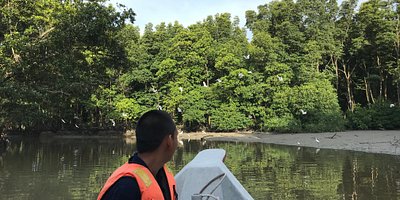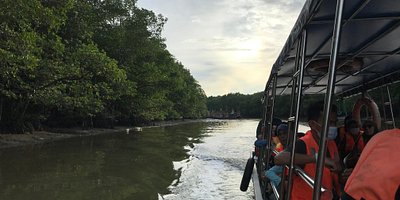 Really enjoyed the warm welcome from Khairul and his assistant, Amirul. And the experience is unforgettable. Planned just to go for the river cruise but we really enjoyed it so we extended our trip to see the fireflies as well! The best part is throughout the whole trip we learn lots of new things about mangroves, the culture there, fireflies, and how to cruise a boat ;) Recommended! Disclaimer: unable to get a good pic of the fireflies with my amateur camera. Only your eyes can see the magic of fireflies ;)
Date of experience:

December 2020
Trip type:

Travelled with friends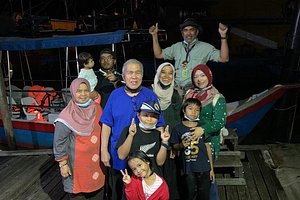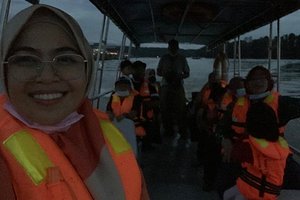 +1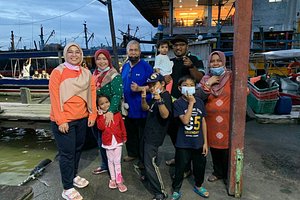 The moment our tour guide "touch down" the mangrove bushes was our favourite part of our sighting. It was full excitement with his explanation. He never let us felt "alone" with his knowledge and the information about the fireflies and mangrove area. Kids and olders friendly too. Very highly recommended Cikgu Khairul as the best tour guide 😊
Date of experience:

January 2021
Trip type:

Travelled with family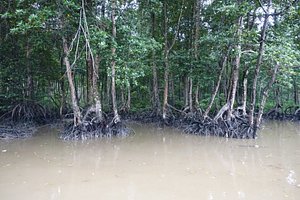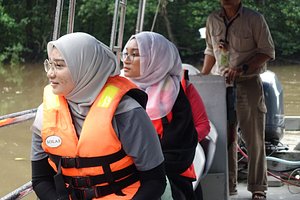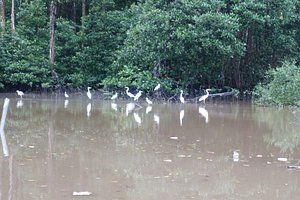 The most valuable is knowledge sharing by Mr. Khairul. Friendly & funny person with vast knowledge in Ecosystem. A lot learned from him.
Recommended to hire him for a private tour as he was well versed with every corner and history of the visited places.
Worth money spent. Looking forward to visit again to explore more. Thumbs up.
Date of experience:

January 2021
Trip type:

Travelled with family
We have an awesome experience watching the fireflies. En Khairul is an ethusiastic and passionate tour guide. His explaination about fireflies and mangrove management are so on point and interesting. He makes me want to go to other tourist attraction in Kuala Sepetang with him. Love the fireflies watching experience. Love the explaination. Love the hospitality by En Khairul. Do contact him at 0125145023 for any tour visit at Kuala Sepetang. A fireflies boat ride with him is a must.
Date of experience:

December 2020
Trip type:

Travelled with friends
The fireflies!!! As well as the overall way En Khairul conducted the cruise. He was super informative & had a very fun & pleasant character making the cruise even more enjoyable!
Date of experience:

September 2020
Trip type:

Travelled with family

Khairul was fabulous! We had driven down to Taiping from Penang and made a last-minute decision to try and book a river cruise to see eagles, fish farm, and try to see the pink bottle-nosed dolphins. Khairul spoke terrific English over the phone and made it very easy to book the trip. He was very hospitable and friendly and did a wonderful job in explaining the mangrove ecosystem, community fishing life, and much more. He answered our questions with ease and stopped frequently so that we could take photos. We were unable to see dolphins, but he was so kind to send us a photo of what he'd seen in the past. I would highly recommend him! He was the perfect boy scout guide!
Date of experience:
July 2020
Review from Hemmi Dai Tourist from Japan
En. Ojay Putra, thank you in advance, my next trip to Malaysia, I will ready and make an arrangement enough time for planning. So I will get assistance from you and your family. I'm looking forward to visit Putrajaya and capital city Kuala Lumpur. I travelled only "kampung" Malaysia in recent years, hahaha....
En. Mohamad Saleh, En. Hilmi Hamid and family, you are my first homestay family in Malaysia. I remember I suddenly arrived Ibok but Toki accepted foreigner tourist show the firefly and entertain me. I want to see your family in Shah Alam or Kampung Ibok if possible. Toki will get well!
En. Adnan Ghani and family in Rhu Sepuluh, let's go to fishing someday. Can I stay the chalet on the beach where Ahmad Abd Azim works, huhuhu....
En. Muhamad Pauzi Muhamad and family in Bukit Jering, thanks everytime kindly to me. I like to visit SK Bukit Jering to see many students.
Then thank you En. Khairul Salleh Ahmad and relatives, especially Sabtu siblings. You invited me celebration "Hari Raya" at Batu Pahat. It's stretch extended my known "Orang Melayu" family and children. The beginning is your nature blog and 1 e-mail from me.
I'm so glad to have many friends in Malaysia. I would like to learn "Bahasa Melayu" and to know "Agama Islam" more.